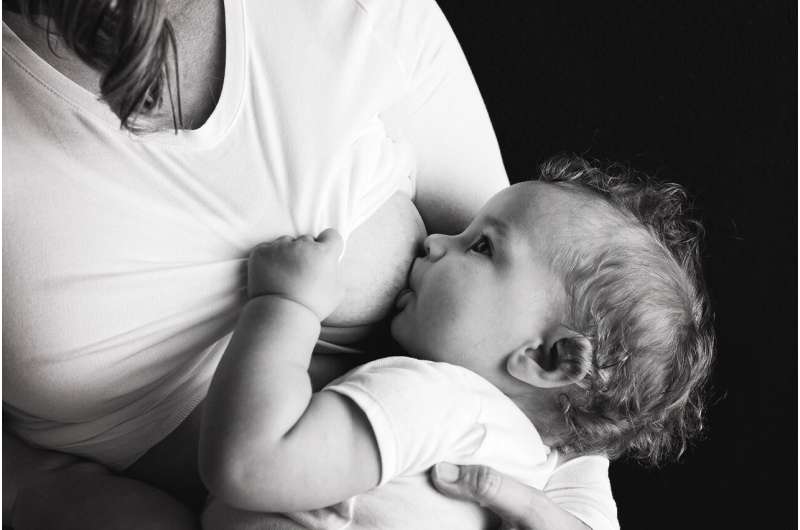 The positions that breastfeeding moms choose have a big effect on their comfort, milk flow, and milk production. Understanding the mechanics of these postures helps improve the quality and effectiveness of breastfeeding because there is a lot of science behind the various positions.
Women should know these lactation positions:
Cradle hold: The mother holds the baby in her arms, facing her. Newborns and breastfeeding benefit from this position.
Cross-cradle hold: The mother's opposing arm supports the baby. First-time breastfeeding mothers or those with larger newborns should try this position.
Side-lying position: Mother and baby face each other. This is a pleasant midnight nursing position.
Reclining position: Mother and baby lie down with the baby over the mother's tummy. This position is good for mothers with c-sections or trouble lifting their kids.
When it comes to breastfeeding, comfort is crucial. The mother is relaxed and stress-free when she is in a comfortable lactation position, which can boost milk production and improve the breastfeeding experience. A comfortable position can also make it less likely that you will have engorgement, painful nipples, or other problems that are common when breastfeeding.
When selecting a breastfeeding position, milk flow is still another crucial aspect to take into account. While nursing, the baby's position can have a significant impact on milk flow, with some positions encouraging a faster flow and others a slower flow. Mothers can choose the ideal lactation position for their own needs and preferences by being aware of the mechanics of various postures.
Finally, a key component of nursing is milk production. A mother's choice of breastfeeding position can have a significant impact on the amount of milk produced; some postures encourage a higher milk supply while others encourage a lower yield. Knowing the science underlying breastfeeding positions will help moms choose positions that encourage maximum milk production, ensuring that their baby will get enough milk to meet their nutritional needs.
Conclusion
Miracle Hospitals frequently advise mothers to have skin-to-skin contact with their new-borns as soon as possible after birth, since this can help establish breastfeeding and enhance bonding. We also provide demonstrations of various breastfeeding positions and techniques. Encouraging mothers to breastfeed their new-borns exclusively for the first six months, then to supplement with solid meals while continuing to breastfeed.