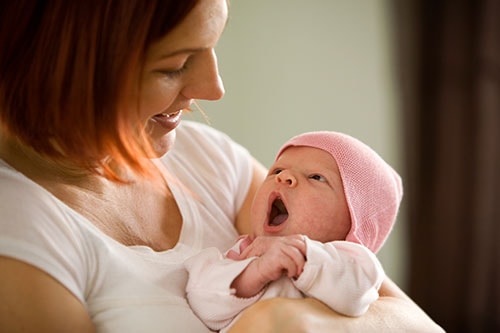 Overview
Miracle hospital is one of the best hospitals to provide care to women(teenage to old age) and children(Newborn to teenage). Miracle hospital being the first women's and children's hospital located within the vibrant community of the Seegehalli area, has professionals with world-class experience and with the help of state-of-the-art infrastructure provide holistic care of international standards to every woman and child visiting Miracle hospital.
Core Values
Put the patient and their care first 

Consistently deliver exceptional customer satisfaction 

Treating everyone with dignity and respect 

Maintaining absolute integrity at all times 

Adding value to the society in which we live

Serving others with compassion and empathy

Collaborating with teams for better outcomes
Miracle Women and childrens Hospital aims to provide world class quality care to all the patients.
At Miracle Hospital, our team comprise of highly qualified doctors, nurses and allied staff with rich experience, who provide treatment based on evidence and with the help of state of the art infrastructure with an aim that all women and children attending miracle hospital receive holistic care.
We at miracle hospital believe in being part of the support and confidence system for overall family's health.
Clinical Mastery
Innovative Technologies
Care tailored to each individual patient
Along with you on the path to wellness
Unparalleled patient experience
Quality Standards
Care by World Renowned Specialists
At Miracle Hospital, we take great pride in having a group of well-known medical professionals that have received education from some of the top medical schools in the world. With several honors and recognitions for their ground-breaking research and innovative medical practices, our doctors have also been acknowledged for their services to the medical community.
We believe that having a team of experts that are skilled in the most recent medical procedures and technology is the greatest method to give our patients the highest quality medical treatment. To be on the cutting edge of their specialties, our doctors and surgeons regularly update their knowledge and expertise.
Innovative and Personalized Approach to Mother Baby
We think that the birth of a child is a miracle, and we work hard to make every birth experience happy and memorable for our patients. We recognize that each pregnancy and birth is unique, and we personalize our treatment to each patient's specific needs. Our skilled staff is dedicated to providing compassionate treatment that honors our patients' wants and preferences.
We are committed to delivering innovative ways and individualized treatment to guarantee the health and well-being of both mother and baby during pregnancy, labor, and afterwards. Our skilled obstetricians, midwives, nurses, and support personnel collaborate to provide our patients with a secure and pleasant environment.
Talk to us
Miracle Doctors
Our Miracle Doctors are globally recognised and have vast expertise in their respective fields
Dr. Madhusudhan Naidu
MB BS, DGO, MRCOG, CCST(UK)
Consultant Gynaecologist (Urogynaecology subspecialist and minimal access surgeon)
Dr. Bala R
MBBS, MRCOG, DFSRH
Infertility Specialist, Gynecologist, Reproductive Endocrinologist (Infertility), Obstetrician
I had first visited Dr Bala R for a general problem and i was very happy with how nicely mam explained what problem i had. When i conceived we didn't think of any other doctor and straight away went to mam for consultation and it was our best decision. Dr Bala R ma'am takes care of everything from your pregnancy diet to even your weight. She encourages to be active and eat healthy. My 9 months of pregnancy went very well. I had a normal delivery too. Dr Bala help me to be prepared for the pain and all that i may go through and it really helped me alot to be confident. The hospital nursing staff was also very  sweet and humble. They took care of my baby also very well. I will always be thankful to everyone there specially Dr Bala R and Dr Madhu The overall experience was very good. I will recommend others too to consult at Miracle Hospital.Nisha AgarwalCustomer

Best Hospital for Mother and child. Specially for delivery. Dr Bala madam and Dr Madhusudan sir are friendly doctors, they discussed everything with us and clear any doubts. Cost also very reasonable in this hospital. Hospital is very clean and exlent maintenance. And nursing people also ver polite behaviour. Yesterday we joined and we blessed with Baby boy with Normal delivery.Dr Bala madam and Dr Madhusudan sir tried maximum for Normal delivery. Thank God. Special thanks to Dr.Bala madam and Dr.Madhusudhan Sir.Suresh BabuCustomer

Dr. Ravikumar and Dr. Madhusudan  did a great job with my daughter health issues and diagnosis her problem. They explained everything to me in a very clear manner. They was also kind and friendly and takes time with the patient to help them with their health issues! I highly recommend this hospital  and doctors to anyone looking for a specialist in peadiatrician. All of the staff was great they were helpful, patient and helped with my insurance.Dhamodharan MCustomer

Excellent service from  Miracle Staffs and our Doctor, Dr. BALA MADAM GARU . We have been visiting Dr BALA  MADAM GARU for the past 4 years, Her service and treatments are really a blessing & miracles for family . I am very happy for Dr Bala & Dr Madhu  new Hospital. May God bless them! Thank you madam for everything ..I know thank you is not enough though …stay blessed long !!!!  Also I must appreciate Swapna and staffing for nice service …!Kaasi SandhalaCustomer

Very nice hospital ,effective treatment and care. The doctors are very experienced and empathetic, their timely availability and approach is very nice. My mother got quick recovery by consultation with Dr Bala mam, she is too good doctor explains every minute detail very well and good approach. Very neat place and peaceful hospitalSonu SamCustomer

Dr Bala mam is like God to me and my family, she is very kind and empathetic. She handled my wife heavy pains delivery very maturely, and she us very skillful and knowledgeable in doing normal deliveries. She explained us everything clearly. It was really luck that we found Dr Bala mam. We really owe to her and Miracle Hospital. Thank youKeerthiCustomer