A pelvic floor disorder affects approximately one in every four women. This can manifest in a variety of ways, including urinary incontinence, pelvic organ prolapse, and fecal incontinence. Pelvic floor disorders are caused by a weakening or injury to the pelvic muscles and connective tissue, which are responsible for retaining the bladder, uterus, bowel, and rectum in their proper positions.
A great number of women endure needless suffering in silence. At the Pelvic Floor Disorder Center at Miracle Hospital, the urogynecology team will work with you to develop an effective treatment plan that can improve your quality of life. In order to provide patients with comprehensive care that encompasses a wide range of medical specialties, our facility employs both a urogynecologist and a female urologist. Urogynecologists are obstetricians/gynecologists or urologists who have received additional training to care for women who have pelvic floor dysfunction. These specialists are referred to as urogynecologists.
Pelvic floor disorders can have an effect on a woman's wellbeing in all facets of her life, including her emotional, social, and physical well-being as well as her sexual life. Patients who suffer from pelvic floor dysfunction should talk to their doctor about the symptoms that they are experiencing.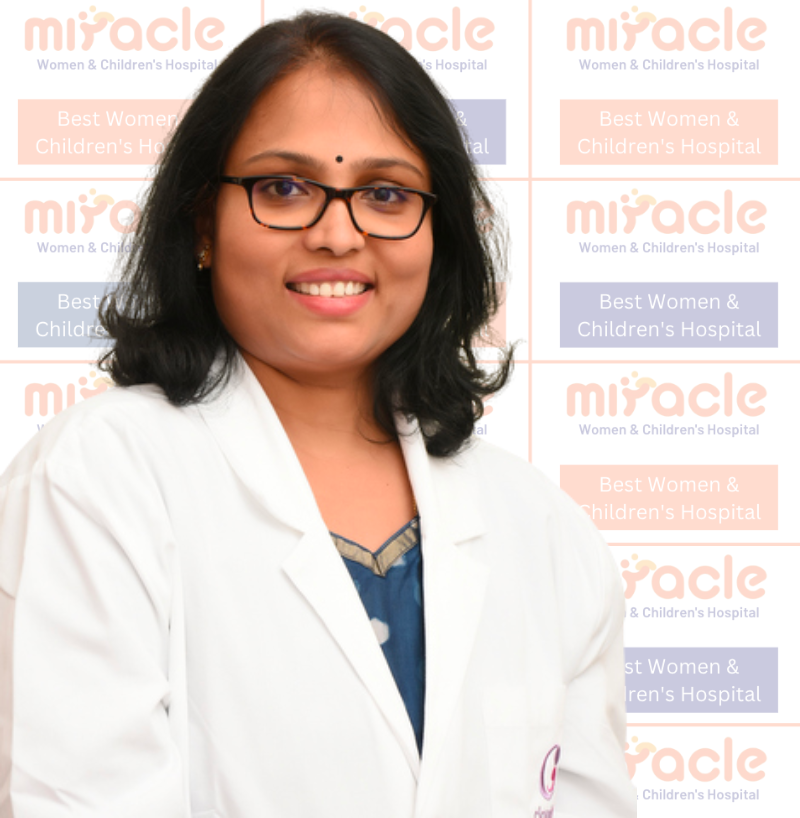 The board-certified doctors at Miracle Hospital know how to treat urogynecologic and pelvic floor disorders with medicine and surgery. They also offer their patients advanced urogynecology services.
Our medical staff encourages patients to participate in all aspects of their care, beginning with the initial consultation and continuing through diagnosis, treatment, and rehabilitation.
In many cases, women who have been treated in the past for bladder problems come to see us after they have not found any relief from the medications they have been taking and are feeling very frustrated.
After a consultation, patients may be recommended to undergo advanced urodynamic testing, which is a real-time evaluation of a woman's bladder that can be performed in either our offices or the Women's Center of the hospital. Because of this testing, we are able to make precise diagnoses, including the following:
Incontinence of the urinary system (stress, urge, or mixed)

Overactive bladder (with or without incontinence)

Prolapse (bladder, uterine, vaginal, or rectal prolapse) (bladder, uterine, vaginal, or rectal prolapse)

Pelvic pain (interstitial cystitis)
After the diagnosis has been made, we engage in additional consultation with the patient before moving forward with a treatment plan. This treatment plan will typically involve a period of physical therapy or biofeedback. Other treatment options include conservative management, tension-free vaginal tapes (sling procedures), bladder lifts, and hysterectomy. Other treatment options include bladder lifts.
Patients who require more advanced treatment may also qualify for our cutting-edge, minimally invasive procedures, such as pelvic reconstructive surgery, vaginal prolapse surgery using surgical mesh, or InterStim implants. These procedures include: (bladder pacemaker).
Patients typically make a speedy recovery after surgery, reporting low levels of pain, experiencing high levels of success, and having low recurrence rates.
We Offer Treatment for a Wide Range of Conditions
Stress Urinary Incontinence

– urine that is lost involuntarily as a result of making an effort or exerting oneself, such as when sneezing, coughing, or working out.

Overactive Bladder

– a strong and sudden desire to urinate

Pelvic Organ Prolapse

– the descent or bulging of parts of the vagina, uterus, bladder, rectum, or small bowel

Painful Intercourse (Dyspareunia)
Interstitial Cystitis (Painful Bladder Syndrome)

– discomfort or pain in the bladder and surrounding pelvic region

Vulvodynia

– chronic pain, burning, or irritation that affects the outer surface of the female genital

Voiding Dysfunction

– interrupted or intermittent flow of urine

Voiding Dysfunction

– interrupted or intermittent flow of urine

Recurrent UTI
Hematuria

– blood in the urine

Bowel Dysfunction
Fistulas of the Genitourinary System and the Rectovaginal System –

abnormal connections between the urinary and genital systems, or between the rectum and the vagina.
Quality of Life May Be improved by Miracle Treatments.
Our hope is that patients will be able to resume the activities and interests they once took pleasure in. Women who have lost their pelvic function may be able to regain it through the use of a variety of non-invasive therapeutic approaches, such as physical therapy and pelvic floor exercises. Surgical procedures that are minimally invasive and require little recovery time can successfully treat a number of pelvic floor disorders. These procedures also reduce the amount of time needed for recovery.
We are aware that each woman is an individual and will have a different reaction to the various therapeutic approaches. Our urogynecology team takes a patient-centered, individualized approach to care and creates a treatment strategy that is tailored to be the most productive and successful for each individual patient.
When is it necessary for me to see a urogynecologist?
A urogynecologist should be consulted if you have symptoms of vaginal prolapse such as a bulge at the opening of the vagina, difficulty emptying your bladder (urinary retention), urinary incontinence (unwanted urinary leakage), urinary urgency and frequency (overactive bladder), difficulty emptying your bladder (urinary retention), difficulty emptying your bladder (urinary retention), difficulty emptying your bladder (urinary retention), Lichen sclerosus is another rare disease that makes the skin look patchy and white and thinner than usual. It is one of the conditions that requires medical attention and should not be ignored. In most cases, it manifests in the genital and anal regions. Lichen sclerosus can happen to anyone, but the risk is much higher for women who have gone through menopause.
Can most pelvic health issues be resolved by doing Kegel exercises?
Kegel exercises are highly effective in enhancing pelvic floor muscle strength. However, a lack of muscle strength isn't always the culprit. Kegel exercises are useless if your pelvic floor muscles are already too tight or if the problem stems from a different area.